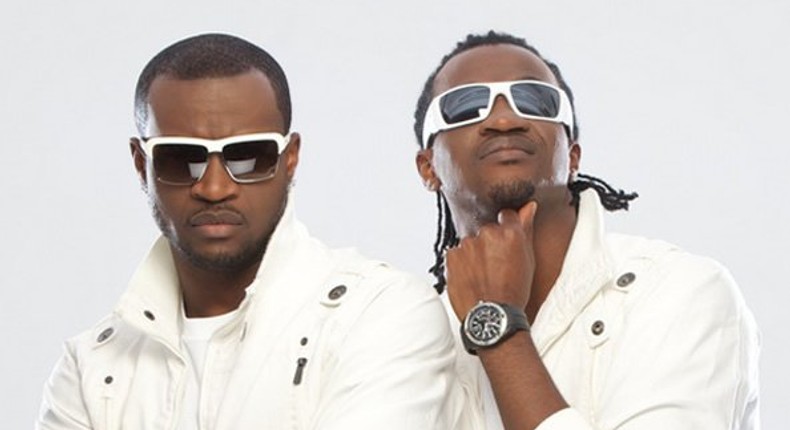 The public loves bands and musical groups. From the Beatles, Backstreet Boys to Spice Girls to Destiny's Child and One Direction and BTS.
In Nigeria, there was Styl Plus, Plantashun Boiz and P Square and larger groups like Mo Hits existed, but they all had individual careers.
Bands and groups are generally more successful and would most likely succeed.
Is it the combination of individual talent and giftings that makes sense together? One never really knows but bands are wildly loved – as a group.
But they never last long. It is always a temporary grouping no matter how small or large they are.
One of the favourite Nigerian duos is a group of brothers known as P-Square who had African on a chokehold with hits for years but split due to irreconcilable differences.
Were people shocked because they are brothers and not just brothers but twins and so they must work out their issues?
Well, it seems unlikely that family relations create a more lasting bond because no one gets on our toes more than a family member does.
So, why don't bands ever last?
1.Solo careers
At the heart of everything that happens, most members of the group will love to stand alone. Being in a band can easily hamper your creativity.
One Direction regarded one of the most popular boy band broke up because each wanted to pursue their individual careers.
2.Money issues
Money issues can turn even the best friends into foes or maybe casual strangers to enemies. Destiny's Child is an easy example of this.
Two of their founding members LeToya Luckett and LaTavia Roberson accused and sued Beyonce's father, Matthew Knowles of unequally distributing money and breach of his fiduciary duties as well as other issues.
3.Fights and arguments
Just like with family, bands and groups are bound to fight. P Square had a largely publicised fight.
Niall Horan speaking about the fights in One direction said "I can never really remember any major bust-ups, just brotherly family nagging…arguments like that. But we were gonna end up killing each other. We all sat down one day, had a chat and it was like, "We need to take a break, chill out and try something new."
4.Conflicting schedules
Group obligations feel more forced than solo obligations. What happens when one person wants to go on tour and the other wants to rest.
Spice Girls amidst the arguments and fights with their management one of their members, Halliwell was feeling stressed and frustrated with the constant touring and she just didn't show up one day.
Someone always shines brighter in each group. In the Beatles it was Paul Macartney, in Spice Girls it was Victoria Beckham, in Destiny's Child it was Beyonce, in Plantashun Boiz it was 2face.
It is easy for others to want the spotlight and feel like another is getting unusual recognition than they should have. One might argue this might be the issue with Plantashun Boiz.
Interestingly, some years after a split these groups usually come together for a few reunion tour.