Being an introvert can be difficult in a society that places such a high value on being outgoing.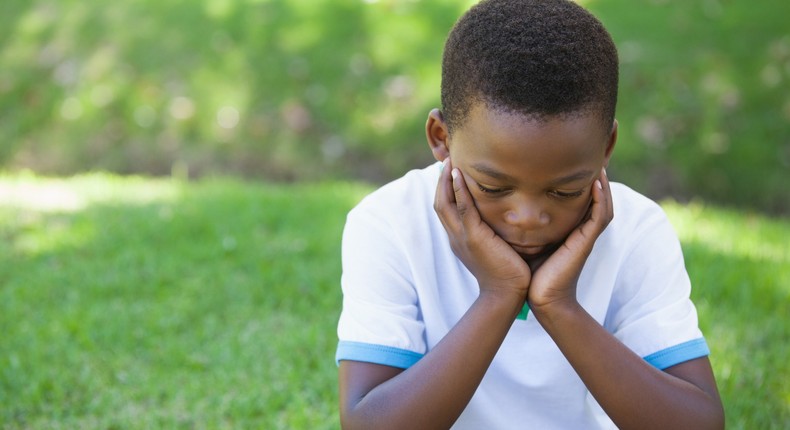 While this perspective can be difficult for introverted adults, it can be especially difficult for our young children.
People assume that all children are outgoing, that they enjoy big parties and loud activities, but this is not always the case for introverts. Extroverts are now rewarded not only by being placed in popular social groups, but also by being idolized as actors, musicians, and other high-profile professions. Recognizing such a crucial personality trait early in your child's life can save you a lot of heartache during their formative years.
Do you have a strong suspicion that your child is an introvert but aren't sure? Here are a few surefire ways to figure it out.
1. Avoids making eye contact with people, especially strangers:
Making eye contact with others can make introverted children feel embarrassed, so they avoid it as much as possible. They may appear to be ignoring newcomers when, in reality, they are attempting to protect themselves from feeling intimidated.
2. Becomes quiet in noisy places
When there is too much noise, too many distractions, and too many people, you notice that your child becomes quiet or shuts down. An overly stimulating situation, such as being forced to meet new people, can be stressful for an introvert. Introverted children's sensitivity to their surroundings can easily overwhelm them, whereas extroverted children complain about being bored. This is characterized by loitering around the edges of a room, becoming quiet, avoiding eye contact, and clinging to people they know (such as parents).
3. Hates being in the spotlight:
Your child is nervous about having to stand up in front of the class or at an assembly to accept a certificate. Introverted kids are often apprehensive about social events like this, so it may be frustrating to see your child avoid public recognition. Introverts don't like being in the spotlight; in fact, they often try to avoid it, and when they are, it can be stressful. While extroverted traits are generally highly valued in our society, introverted traits should not be overlooked. Introverted children may be quieter, but they are learning through observation, actively thinking and listening in their silence, and they will not rush into an activity they have not thought through.
4. Prefers being alone and private conversations
I'm an introvert, and I love being by myself. Introverts would rather soliloquize the whole day than spend half with other people. When asked casual questions, even in the presence of close ones, we would not immediately go into detail. While brief responses may be discouraging to parents, rest assured that introverts prefer to seek support from close friends and family. When having a one-on-one conversation, introverts are at their most relaxed. Remember that introverted children like to ponder before responding to a question during this conversation.
5. Hardly show any emotion
It's possible that your child is an introvert if they aren't open about their feelings. Introverted children are internally processing creatures, and disclosing their feelings to those they trust, such as a parent, can be difficult. It is critical that they do not feel compelled to speak. Instead, a welcoming and open environment must be created in which children can speak up when they are ready. Children must be involved in order for this environment to be sustained.
It can be difficult to parent an introverted child. This is especially true if you are outgoing and don't fully comprehend what your child is experiencing. Patience and understanding are essential in raising any child, but this is especially true for introverted children. Appreciate your child for who he or she is and nurture them as their tastes and preferences develop.