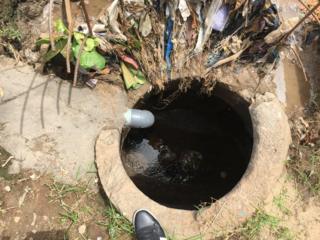 Agbegbe Gowon Estate ni Iyana Ipaja ni iroyin sọ pe olóògbé Adediwura Lateefat Bello ti kagbako iṣẹlẹ yii.
Olugbe adugbo naa kan fi inu iho ti wọn ni Adediwura ko si han akọroyin BBC Yoruba.
Ọpọ eeyan lo ti n bere pe Kí ló ṣe ikú pa Adewura Latifat Bello lẹ́yìn ọ̀sẹ̀ méjì tí wọ́n ń wá a?
O ṣalaye pe igbakuugba ti ojo ba ti rọ, adugbo naa kii ṣe ohun tẹnu le sọ rara nitori fọfọ ni gbogbo ilẹ yoo kun fun omi, ẹrọfọ ohun idọti to bẹẹ ti eeyan ko ni mọ ibi aa tẹsẹ bọ.
Daju daju kii ṣe oni ni iho yii ṣẹṣẹ ṣi silẹ ni agbegbe naa eyi lo mu ki wọn "pariwo fun ọlọkada naa pe ojo n rọ, ojo n rọ ṣugbọn to kọ ti ko gbọ".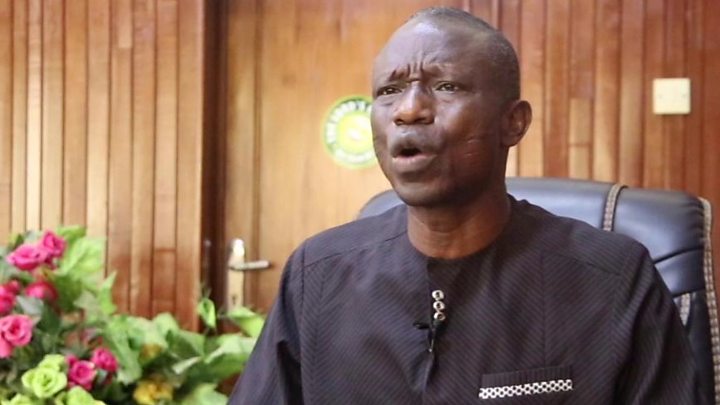 O ni bi ọlọkada naa ṣe "lọ lari mọ ibi iho naa ti arabinrin to gbe si ko sinu rẹ niyẹn, wọn si kilọ fun un ṣugbọn boya o ti mọ bo ṣe n gba na yii tẹlẹ".
Wọn mu BBC Yoruba rin agbegbe naa ka ti a si rii wi pe yatọ fun iho to ṣi silẹ yii, gọta ti agbara ojo ti maa n ṣan wọọ wọọ wa nibẹ bẹẹ si ni koto ti omi maa n rọ jọ si wa nibẹ.
Lai ni imọ eyi, Adediwura mori gba ọna agbegbe Abesan lọjọ naa ninu ojo, lori ọkada, to si ba ọlọjọ lọ nipasẹ agbara ojo to n ṣan.