Lọjọru ni awọn eleto aabo orilẹ-ede Ghana mu àwọn mejọ.
Awọn mẹjọ yii ni wọn gba pé wọn nii ṣe pẹlu awọn ọmọ ilẹ Canada meji to di awati lọjọ Iṣegun to kọja ni Ghana.
Pẹlu ibọn lọwọ ni awọn ajinigbe wọnyii ko awọn obinrin naa ni agbegbe Kumasi niwaju Dema Private Hostel.
Kojo Oppong Nkrumah to jẹ minista fun eto iroyin ati ifitonileti gbogbo ni Ghana ṣalaye pe, ọwọ agbofinro ti tẹ awọn afurasi oniṣẹ ibi naa.
O ni ọmọ orilẹ-ede Naijiria mẹta ati ọmọ bibi Ghana marun un ni wọn jọ ṣiṣẹ naa.
O ni nkan bii aago mẹjọ kọja ogun iṣẹju ni wọn ji awọn obinrin naa gbe bi wọn ṣe kuro ni iyara ti wọn de sí.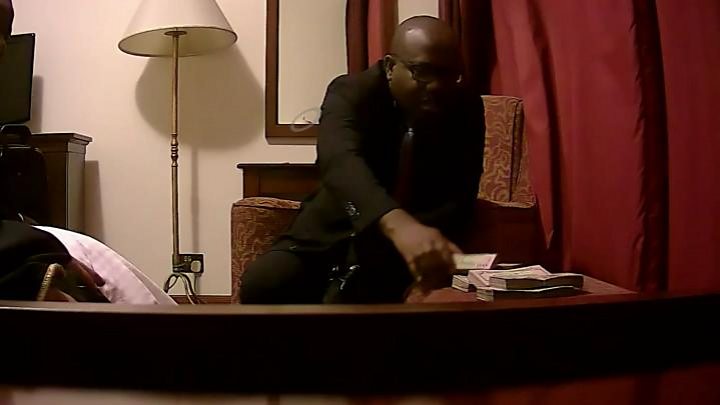 O ni lẹyin ti ọwọ tẹ awọn ọdaluru yii ni awọn agbofinro lọ doola ẹmi awọn ọmọbinrin Canada mejeeji nibi ti wọn ko wọn pamọ sí ni Kenyasi.
Nigba ti agbofinro ati awón ajinigbe wọnyii gbena woju ara wọn ni ọkan ninu awọn afurasi ọdaran naa farapa.
Awọn obinrin Canada mejeeji ti wa ni alaafia ni Accra laifarapa rara.
Ijọba Ghana ni wọn yoo gbe awọn afurasi naa lọ sile ẹjọ bi wọn ṣe n tẹwsiwaju ninu iṣẹ iwadii wọn.