According to the CEO of the Nigeria Centre for Disease Control (NCDC), Dr Chikwe Ihekweazu on Saturday newly confirmed 15 cases of Lassa fever from six states in Nigeria.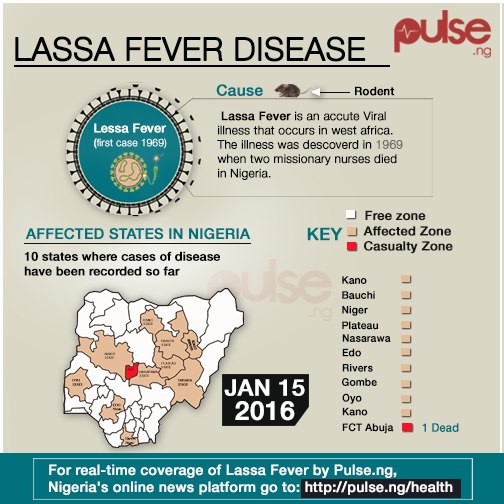 Lassa fever which according to findings is an acute and often fatal viral disease, with fever, occurring chiefly in West Africa. It is usually acquired from infected rats.
Ihekweazu also made this known that the 15 new cases brought the number of confirmed cases to 510 out of the 1,924 suspected cases since Jan. 1 in 21 states.
He also added that a total of 119 deaths had been recorded since the  emergence of the outbreak in the country.
Ihekweazu said FCT, Adamawa, Gombe, Kaduna, Kwara, Benue, Rivers, Kogi, Enugu, Imo, Delta, Edo, Ondo, Bauchi, Nasarawa, Ebonyi, Plateau, Taraba, Cross River, Kebbi and Oyo states each recorded at least one confirmed case.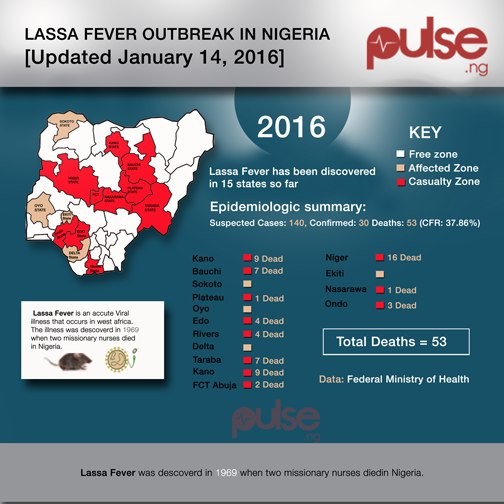 We all should remain calm as the NCDC boss said that the National Lassa fever multi-partner, multi-sectoral Emergency Operations Centre will continue act fast to response activities at all levels nationwide.
ALSO READ: "Prepare for better times ahead", Sanwo-Olu promises Lagosians as he receives Certificate of Return
A total number of 6320 people suspected to have contacts with those infected had been reportedly identified across 20 states.