Ezeja Ogechukwu Kenneth also known as Jezzyken shared his story in an exclusive interview as the rising star began his narration going way back to his secondary school days.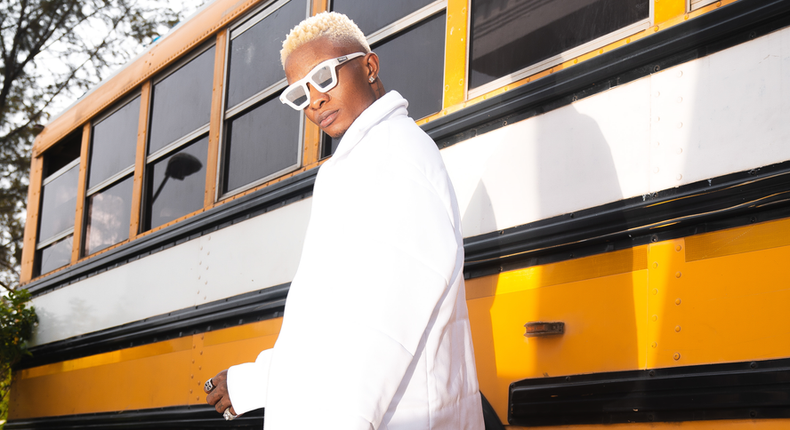 "I was timid and always on my own which made me not have many friends, I'm always indoor. My only hobby was listening to music and writing computer programs. My brother and I would spend hours analyzing different sounds and genres of music." He said.
He recalled starting his musical journey as a music producer saying he wasn't able to save up for music studio equipment but his passion was so affirming that he had to use his tuition fees to buy his first set of musical instruments.
He would stay up all night practicing in his room with his supportive brother who won't complain whenever the sound of instruments wakes him up at night and would even sometimes join Jezzyken and they would both vibe to the beats.
Jezzyken had it all going great as a beatmaker but being so shy and an introvert made it difficult for him to meet with artistes to sell his beat which became a very big challenge after spending much money on equipment.
"I had to start vibing to my instrumentals and beats and before I knew it my classmates would gather at my window singing along," Jezzyken said. He gradually became popular in his neighborhood and school and began earning stipends from neighbors, friends, and other music lovers before putting together a formidable team to create his record label Mys3lyf and as since till date been striving as an independent artiste making waves and doing exploits releasing his first single "Ecstasy" in 2019 and his first Ep "SUBZERO" in 2020 with other hits songs in consequent years.
For more stories and content about Jezzyken, follow him across social media platforms; IG: @iamjezzyken