This year's edition will honour films released in 2022 and is scheduled to take place at the Dolby Theatre in Los Angeles, California, on March 12, 2023.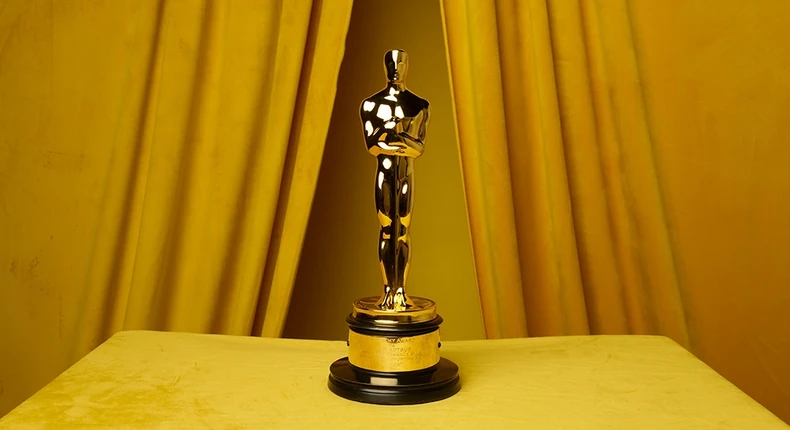 The 95th Academy Awards ceremony, presented by the Academy of Motion Picture Arts and Sciences, has released its full list of nominated films and performers for the 2023 edition of the award ceremony.
The unveiling was done at Oscars HQ in Hollywood via a live presentation hosted by Riz Ahmed and Allison Williams.
To the surprise of many, Viola Davis and 'The Woman King,' which she starred in, were both snubbed by this year's Oscar.
Meanwhile, Nigerian singer Tems made history by becoming the first Nigerian artist to earn an Oscar nomination with her work on 'Black Panther: Wakanda Forever's' soundtrack, 'Lift Me Up,' performed by Rihana.
'Everything, Everywhere, All at Once' had the most nominations, with 11 spots on the list, followed by 'The Banshees of Inisherin' and 'All Quiet on the Western Front,' with nine nominations each.
Everything Everywhere All At Once – 11
All Quiet on the Western Front – 9
The Banshees of Inisherin – 9
Elvis – 8
The Fabelmans – 7
Top Gun: Maverick – 6
Tar – 6
Black Panther: Wakanda Forever – 5
Avatar: The Way of Water – 4
See full nomination list for the 95th Academy here:
– All Quiet On The Western Front
– Avatar: The Way Of Water
– The Banshees of Inisherin
– Everything Everywhere All At Once
– Colin Farrell, The Banshees of Inisherin
– Brendan Fraser, The Whale
Actress in a Leading Role
– Andrea Riseborough, To Leslie
– Michelle Williams, The Fablemans
– Michelle Yeoh, Everything Everywhere All at Once
– Martin McDonagh, The Banshees of Inisherin
– Daniel Kwan and Daniel Scheinert, Everything Everywhere all at Once
– Steven Spielberg, The Fabelmans
– Ruben Östlund, Triangle of Sadness
Actor in a Supporting Role
– Brendan Gleeson, The Banshees of Inisherin
– Brian Tyree Henry, Causeway
– Judd Hirsch, The Fabelmans
– Barry Keoghan, The Banshees of Inisherin
– Ke Huy Quan, Everything Everywhere All at Once
Actress in a Supporting Role
– Angela Basset, Wakanda Forever
– Kerry Condon, The Banshees of Inisherin
– Jamie Lee Curtis, Everything Everywhere All At Once
– Stephanie Hsu, Everything Everywhere All At Once
– Guillermo Del Toro's Pinnochio
– Marcel The Shell With Shoes On
– Puss In Boots: The Last Wish
– All the Beauty and the Bloodshed
– A House Made Of Splinters
International Feature Film
– All Quiet on the Western Front, Germany
– Argentina, 1985, Argentina
– An Cailín Ciúin/The Quiet Girl, Ireland
Writing (Adapted Screenplay)
– All Quiet on the Western Front
– Glass Onion: A Knives Out Mystery
Writing (Original Screenplay)
– The Banshees of Inisherin, written by Martin McDonagh
– Everything Everywhere All At Once, written by Daniel Kwan & Daniel Scheinert
– The Fabelmans, written by Steven Spielberg & Tony Kushner
– Tar, written by Todd Field
– Triangle of Sadness, written by Ruben Ostlund
– All Quiet On The Western Front, James Friend
– Bardo, False Chronicle Of A Handful of Truths, Darius Khondji
– Empire of Light, Roger Deakins
– Tar, Florian Hoffmeister
– The Banshees of Inisherin
– Everything Everywhere All at Once
– All Quiet on the Western Front, Volker Bertelmann
– Babylon, Justin Hurwitz
– The Banshees of Inisherin, Carter Burwell
– Everything Everywhere All at Once, Son Lux
– The Fabelmans, John Williams
– Applause from Tell It Like A Woman
– Hold My Hand from Top Gun: Maverick
– Lift Me Up from Black Panther: Wakanda Forever
– This Is a Life from Everything Everywhere All At Once
– All Quiet on the Western Front
– Avatar: The Way of Water
– Black Panther: Wakanda Forever, Ruth Carter
– Elvis, Catherine Martin
– Everything Everywhere All At Once, Shirley Kurata
– Mrs Harris Goes To Paris, Jenny Beavan
– All Quiet on the Western Front
– Black Panther: Wakanda Forever
– The Elephant Whisperers
– How Do You Measure a Year
– The Boy, The Mole, The Fox and the Horse
– An Ostrich Told Me the World is Fake and I Think I Believe It
– All Quiet on the Western Front
– Avatar: The Way of Water
– All Quiet on the Western Front, Frank Petzold, Viktor Müller, Markus Frank and Kamil Jafar
– Avatar: The Way of Water, Joe Letteri, Richard Baneham, Eric Saindon and Daniel Barrett
– The Batman: Dan Lemmon, Russell Earl, Anders Langlands and Dominic Tuohy
– Black Panther: Wakanda Forever: Geoffrey Baumann, Craig Hammack, R. Christopher White and Dan Sudick
– Top Gun: Maverick: Ryan Tudhope, Seth Hill, Bryan Litson and Scott R. Fisher