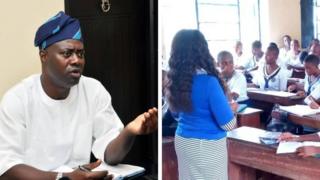 Ijọba ipinlẹ Ọyọ ti kede pe awọn ti fagile isinmi aarin taamu ti wọn ma n fun awọn akẹkọọ nipinlẹ naa.
Ijọba ipinlẹ Oyo ni, idi ti awọn fi gbe igbesẹ naa ni pe, awọn akẹkọọ ti duro nile nitori iyansẹlodi ọlọjọ gbọọrọ ti awọn osisẹ gule, awọn ọjọ isinmi ti ijọba fun awọn eniyan lati se ọdun tabi ayajọ.
Adari ile isẹ to n risi eto ẹkọ ni ipinlẹ Ọyọ, Idowu Adeosun lo fi ọrọ naa lede ninu atẹjade to fi sita.
Àwọn iròyin tì ẹ leè ní ìfẹ̀ síí:
Wọn fi asiko yii sọ fun awọn olukọ ati akẹẹko lati lo asiko naa lati fi sisẹ ati kọ awọn ẹkọ ti o yẹ ki wọn ti kọ lati ọjọ melo sẹyin.
Amọ ijọba fikun wi pe, ọrọ naa ko nii se pẹlu awọn ile ẹkọ aladani ni ipinlẹ naa.