The movie will be released in cinemas 27 years after the original.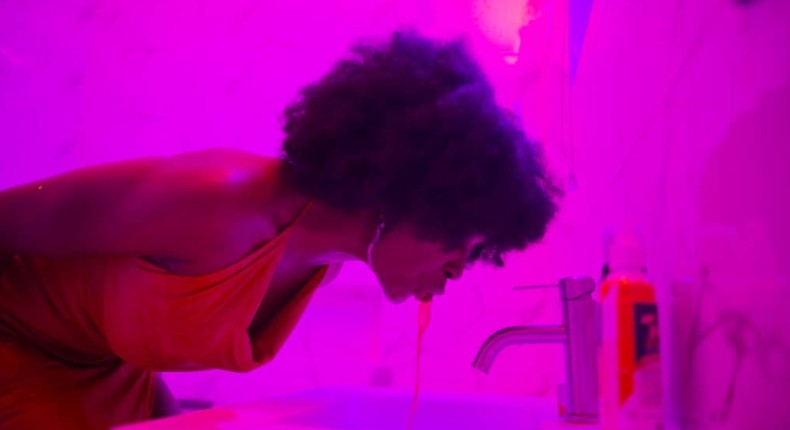 A reimagining of the 1996 hit movie, the story revolves around four main female characters—Ekwutosi, Fisayo, Promise, and Madam Vee—and the choices they make and the domino effects of their choices.
These women are all bound now by Domitilla, an evil empire established and controlled by Madam Vee. But can the ladies survive the very city that chops them up and crushes them out? Will they have a choice? We can only wait to find out.
It features Teniola Aladese, Uzoamaka Doris Aniunoh, Elvina Ibru, Chiwetalu Agu, Deyemi Okanlawon, Stan Nze, Ejiro Onojaife, and Onyinye Odokoro.
Zeb Ejiro's Zeb Productions teams up with FilmOne Entertainment and Kayode Kasum's FilmTrybe on the action, crime, and thriller film, which comes 27 years after the original.
The original is a Nollywood classic, which was produced by renowned Nollywood filmmaker, Ejiro.
"When we first made Domitilla, it was a story inspired by societal challenges that, over time, have proven to be not only akin to the '90s but trans-generational," he says. "And so, in recognition of its relevance in these times, we have decided to make a reboot to the story, factoring recent socio-cultural advancements."
Kayode Kasum, Creative Director of Film Trybe and the director of 'Domitilla: The Reboot' also shares his thoughts on the movie.
In his words, "I am Thankful, for without the First, we wouldn't have the Reboot, glad we get to savour both."
Mimi Bartels of FilmOne Entertainment describes the reboot as "A truly passionate project delivered to the Nigerian audience by great minds."
She goes on to add, "We didn't want to glorify the world, but rather show what women go through and the situations they find themselves in that are out of their control—to that end, we spent almost two years looking for women to embody this. We are pleased with our diverse cast, and the world will see them as never before. Our goal is to push and create entertainment that will last forever."
The teaser for 'Domitilla: The Reboot' will drop by 12:00 PM this Friday, January 27th, ahead of the release in April, 2023.