Sylva said President Buhari has not approved any increase in the price of PMS.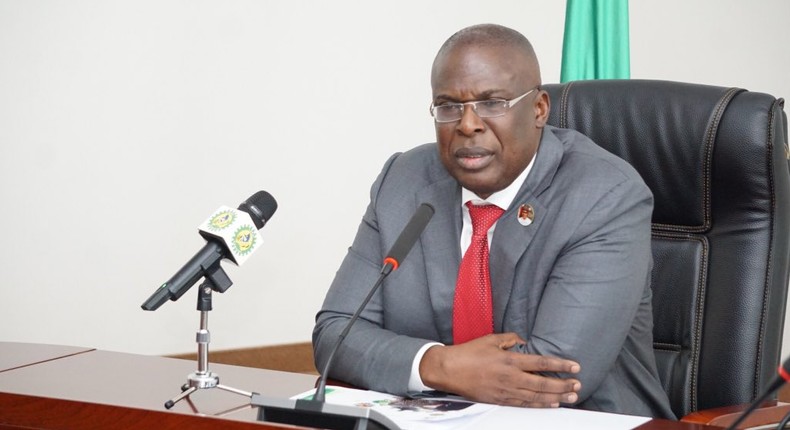 The Federal Government has shut down growing insinuations that it has increased the price of Premium Motor Spirit (PMS)popularly called petrol, even as the hike in the cost of the commodity persists across the country.
The denial was contained in a statement issued by Horatius Egua, the media aide to the Minister of State for Petroleum Resources, Chief Timipre Sylva, in Abuja on Friday, January 20, 2023.
The statement emphasised that the President, Muhammadu Buhari, has not approved any price increase for PMS.
The statement partly read: "President Muhammadu Buhari has not approved any increase in the price of PMS or any other petroleum product for that matter.
"There is no reason for President Muhammadu Buhari to renege on his earlier promise not to approve any increase in the price of PMS at this time.
"Mr. President is sensitive to the plight of the ordinary Nigerian and has said repeatedly that he understands the challenges of the ordinary Nigerian and would not want to cause untold hardship for the electorate."
NAN reports that some marketers who spoke anonymously claimed the federal government had begun the subsidy withdrawal, urging marketers to adjust their pump price.
Even though MOMAN hasn't officially substantiated the claim, a source insisted that the marketers have been asked to change the pump price of petrol.
Reacting to this, the statement quoted Sylva to have said that government will not covertly change the fuel pump price without prior consultations with concerned stakeholders.
He said the development was the handiwork of mischief makers and those scheming to bring the achievements of the President in the oil and gas sector of the economy into disrepute.
The statement added: "Government will not approve any increase of PMS secretly without due consultations with the relevant stakeholders. The President has not directed the Nigerian Midstream and Downstream Petroleum Regulatory Authority or any agency for that matter to increase the price of fuel.
"This is not the time for any increase in pump price of PMS.
"I appeal to Nigerians to remain calm and law abiding as the government is working hard to bring normalcy to fuel supply and distribution in the country."