Online platforms and their borrowers are always neck-to-neck over unpaid loans.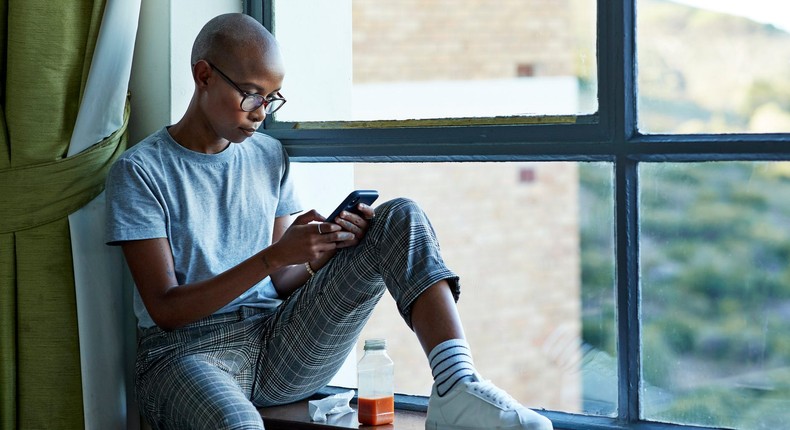 Imagine you are in dire need of money and there is an app on your phone that gives you the exact amount of money you need?
Would you accept whatever conditions they offer like your card details, means of identification, and BVN?
Once you do that the money would be transferred to you in minutes. This seems easy, but there are pitfalls if you are unable to repay the loan and interest.
This was the case of someone who took a loan from one of the online loan sharks who learnt the hard way what happens when you fail to repay.
Here is what the person's friend had to say:
"A friend of mine took a loan from these online loan platforms. Their interest rates are usually at 10% – 30%.
"The borrowers and the loan platforms are always in battle when they default. Default charges are also high for the penalty. They call people's phone contacts (as the app requires borrowers to grant it access to their contacts).
"Once you are not able to pay when the repayment period is over, they hire loan recovery agents to get you to pay what you owe.
"They also report defaulters to the credit bureau, supply their data so they stand little chance to take loans from any financial institution in Nigeria.
"With the use of BVN now, loan defaulters can be blacklisted. They also have you bind a bank card to them or supply your bank details, so they have the right to keep wiping off funds from your card whenever it's funded."
"I mean loan recovery agents take it up legally and keep calling them and their family/friends to ensure they pay up."
The dire economic situation in Nigeria has forced many people to resort to alternatives to ease their conditions.
And tough loan conditions from traditional financial institutions have forced young Nigerians to increasingly turn to online loan sharks who have less roadblocks.
This is, however, not without its own trappings, as failure to pay back in agreed timelines can have very serious consequences, not only for their financial future, especially in a very digital world, but also for their social image.
Failure to fully regulate the operations of these online platforms currently mean they devise a lot of crooked strategies to force repayment.
The whole concept of borrowing money is to be able to pay it back.
If you do not have the means to repay, it is best to stay clear of these online loan platforms.