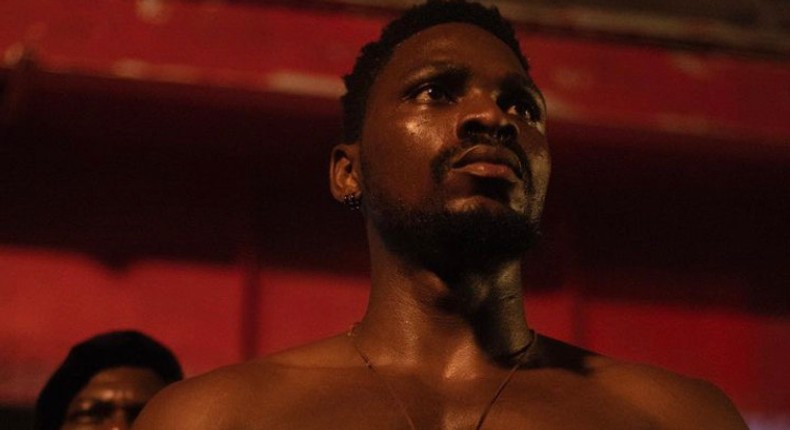 AMVCA's Best Actor, Tobi Bakre in this interview with Urban FM explains the reason for his absence at the Big Brother All Stars edition, Africa Magic's impact on his career, his excitement about the newly released Slum King series and his plans for the future
You have been involved with different Africa Magic projects. If you could, just tell us some of the works that you have done with them
Africa Magic has been part of the story from the onset. In fact, MultiChoice in general. I mean I started off from Big Brother and my first ever appearance on screen was on Africa Magic, it was called Hustle. It was me, Ochuko and Dayo, so that was pretty much how I started. You know being in front of the camera, I remember my first few days in front of the camera were awkward as hell.
I'll go to the bathroom and I am like, what am I doing? Every other time I'm talking to the other guys and asking, sorry did I look right? and then I watched a few episodes and I thought I acted horribly. But then, when I watch it again, I'm like, okay there's something there you know, just polish this, polish that and then being on set, I started to tap and because I observe a lot.
I started to look at the other guys and see what they're doing, see how they're doing, like I would read their lines and notice they didn't deliver their lines verbatim. You know they added something else to it. So I said to myself, okay let me try yeah and then I go to a later time, I'm watching episodes and I'm enjoying my performance.
What was your first reaction when you saw the script for your new movie, Slum King?
It was a lot. I was on a project, and you know, they had sent me the PDFs of the script and I had a brief talk with the director but I didn't know the volume. So when I got the script, like typical scripts, you know it is going to be like a hundred plus pages, but this one was about six, seven times that size.
It was my first time having that bulk of script and when you are playing the lead character, you have to read everything, you have to digest everything. The script was scary but you know, whenever something scares you, you can tell you are on to something good.
So how did you get over that fear?
So what really helped was that we talked with the director and we jumped on a Zoom meeting where everybody talked about their characters. After that, I started reading and while I was reading, I already knew who is who and I had a bit of the story so it was then easy to just plug and play.
I'm so impressed by that, the fact that everybody got together to have a conversation about it. Very important. I don't think a lot of people know that about Nigerian movies, they think they're just cut and join and just keep it going
Well, there are those ones, but I mean, with where the industry is going now, we know that when you take the extra effort to do good work, it shows. So a lot of our producers are making sure the work is done right, where the cast and crew can meet sometimes before production and just digest the whole thing and you will realise when you get on set, man, it's magic.
So how are you feeling about the series?
It's been so exciting, I have watched it. You know for this particular series you have younger characters, it's like a full timeline, so you see them grow. We did not really see when I was on set, I didn't see the younger guys on set because they had done their bits.
So like for the first two episodes, I was also watching as an audience and it's so exciting. Like every episode has a lot of gbas gbos, like it's so much happening, especially with episode two and then online feedback has been massive.
You have become the go-to guy for action roles in Nollywood, you have carved a niche for yourself in that space, haven't you?
Yeah, I like it, I really like it and then it also gives me room to do other stuff. Whenever I branch out to do maybe a romantic drama or romantic comedy or something, the one I really want is like a horror movie where I play the villain, I feel like that would be super exciting.
I'm not sure how I feel about horror movies. I feel like you could also be like the actor and the lover boy in a movie.
At the same time, which happens a lot because funny enough in most of these movies I have done that people love, there is always a love interest there and the people actually really love love.
I remember seeing you with your plaque at the AMVCA, how did that make you feel?
I was happy, it was just for me. I believe in hard work yeah, and I preach hard work because even people that say smart work, you need to have done hard work to recognise smart work and I have been a party to that life and then you know being acknowledged, it just makes me believe more in the things I believe in and now to be able to preach it to other people out there and tell them, you can do this kind of life and actually be successful.
So Big Brother, everybody knows that's how it all started off for you, why didn't you make it to the all-stars?
Yeah, it was cold, but you know, I think the things I had to do, everything I had going on at the time, it just didn't match. I couldn't have that in my space at the time.
What is a typical script like for you personally?
Well, these days you know it's a lot like there's a lot more I'm interested in, thanks to the kind of projects I've been on. You know I actually have to really go in and understand the Nigerian audience and our challenges in the industry.
You know you have to really do your work because sometimes you know you love the script but then you get on set and it's a different vibe, or a different story. You know what you read in the script is different from what is shot, what is shot is different from what is edited, and a lot of the audience would not care about all of that, it's on you the actor.
So I mean, as much as possible, you just need to do your homework, know who you're working with, know how to work with them, and just put your best into it.
So have you gotten to the point where you reject scripts?
Not reject, not reject. Like I have not, like I would not reject a script. It might not just work for me at the time, or schedule wise it might not work, or maybe we are not able to meet on other agreements, but I do not really reject scripts.
I'm very open because regardless of everything that's happened for me, I'm still hungry and I'm still young. I still want to learn and you know a lot of what I've learnt, I learnt on the job, so I know I'm going to learn much more if I keep doing the job so I'm very open to doing much more work but at the same time, I have to keep a certain standard.
Africa Magic, I mean, since we started this conversation, you've pretty much mentioned them a lot of times, MultiChoice in general. I want to know how much they have impacted you?
A lot. There are so many young, old superstars out there who can, you know, give credit to Africa Magic, to DStv, GOtv, for the work they have done over the years. I mean, every other year is one show after the other, birthing new stars, you know, putting quality content out, they are just building the whole industry in general.
Because I used to remember growing up, that was all we wanted to watch. That was all, even till now, my parents are on Africa Magic 24/7 andI love the slot they gave Slum King. You know, growing up, I used to love Fuji House of Commotion. It aired around 8:00 pm or 9:00 pm and then once you finish watching Fuji House, you know I have to go and iron my school uniform, it's time for school, the weekend is over.
So I love that slot, it's a bit of the last dose of fun or big fun you get for Sundays and you kind of retire. So Africa Magic, they have done and they are still doing, they are in the business of doing.
I mean 20 years, that means they are doing something well
Yeah, they definitely are!
Okay, now for Slum King, what would you say to people who have not caught on yet?
So for you guys that haven't caught on, well, it replays during the week so you can watch and on Sundays. So the previous episode shows from seven to eight, and then you watch a new episode from eight to nine.
Yeah, so you have enough room to catch up and you know, join the conversation. And just so you know, you can just go on Twitter and just search #AMSlumKing or just go online and just check Slum King and you will see all the reviews and all the feedback. You know episode one was so packed. It was a boom boom boosh.
The storyline is a story of a young Edafe, his parents and family were killed at a very young age and you know his life changed before his eyes and now he has a whole new reality living with his grandmom and you know life won't stop happening to him. So it's just that story and how he navigates life and the other friendships, the other traumas everything he just had to deal with.
So it's a lot of different stories, you are going to enjoy a lot of people, you're going to hate a lot of people, you're going to love a lot of people. It's like 360 emotions. You're happy this moment, you're anxious next moment, you're sad the other moment or you're scared.
So it's like a full roller coaster, that's why I love it and every episode gives, every episode keeps giving. Episode one gave, two gave and now even me I can't wait to see three because it's definitely going to give.
You know what I like about the series, it's very relatable it might not be the next person's story but there is somebody out there that has that story
Yeah, shout out to the producer, Chi Chi, she loves to tell those kinds of stories. You know, the street stories, the relatable stories. I mean, look at the population of Nigeria, beyond the favoured one to ten percent, you know, the rest of the people.
Middle class, lower class, you know they have their own stories and you know I mean for me the way I grew up if you're showing me the life of the one percent of the one percent in Nigeria, I probably won't relate to it, maybe now I can. I mean the population generally can relate even to the people from different strata.
Everybody can. They can definitely relate to these stories and enjoy them. You guys are really really going to enjoy. I can't wait for the conversations you guys will have. Feel free to hit us up on Twitter, #AMSlumKing. Let's keep the conversation going and just tune in.
I'm so happy for you, Daddy the father! How has that been? How has being a dad and having to come back with your acting and how have times when you have to be awake been for you?
Yeah. I know God does everything for you. It's the balance I need. You know, I have enough inspiration and ginger to kind of go out there and do everything I do and then when I have to leave acting, when I have to, you know, detach from a character, I have a very soft landing.
I mean once I get home and my son is like daddy daddy daddy, come on, and then I see my small little angel and my beautiful wife, you know that's all I need right now, I'm in a very very happy place in life.
But what's the toughest character that you've been that you've had such a hard time detaching from?
So all of these characters kind of have their bits in me even till now, sometimes there is still Obalola in me, there is still Kala in me, they don't totally go away. Of course I know my person and I'm reminded of my person every other day, so I hold on to who I am, but these characters do come and plug in and sometimes they just linger.
So even Edafe is still in me, because I played that character and because that character just wanted to die, I found myself in my personal life thinking about death way more often, but then I had to realise, okay, that is coming from this character you're playing.
So the moment I realised it, I just looked at my family and was like, come on, you are not going anywhere, man! You know, you got to be here for these people till like 80, 90, maybe 95 sha.
Okay, so what's the future for you? Are you ever going to be a director or a producer?
Yeah, my principle with life, pretty much. You know, there are people that dream, have big dreams. Of course, I wish myself the very best in life. But, you know, when you try to navigate life trying do this and do that, it can become overwhelming.
So my principle in life is whatever ideas God has given you to do right now, do it to the very best of what you can do and eventually, it opens doors for the next phases. So that's where I am right now.
Congratulations on all things happening to you, you are having an amazing year